When Bacteria Make the Law: Ethical, Epistemic, Legal, Political, Social and Technical Perspectives on the Use of the Human Microbiome for Legal Purposes
Aliya Affdal

Programmes de bioéthique, École de santé publique de l'Université de Montréal, Montréal, Québec, Canada

Frédéric Bouchard

Département de philosophie, Faculté des arts et des sciences, Université de Montréal, Montréal, Québec, Canada

https://orcid.org/0000-0002-2020-4743

Charles Marsan

Programmes de bioéthique, École de santé publique de l'Université de Montréal, Montréal, Québec, Canada

Ely Mermans

Département de philosophie, Faculté des arts et des sciences, Université de Montréal, Montréal, Québec, Canada

Vincent Mousseau

École de criminologie, Faculté des arts et des sciences, Université de Montréal, Montréal, Québec, Canada

https://orcid.org/0000-0002-6750-1139

Vardit Ravitsky

Programmes de bioéthique, École de santé publique de l'Université de Montréal, Montréal, Québec, Canada

Christine Rothmayr Allison

Département de science politique, Faculté des arts et des sciences, Université de Montréal, Montréal, Québec, Canada

https://orcid.org/0000-0002-2471-1531

Simon St-Georges

Département de science politique, Faculté des arts et des sciences, Université de Montréal, Montréal, Québec, Canada

https://orcid.org/0000-0003-1189-8007

Pierre Trudel

Faculté de droit, Université de Montréal, Montréal, Québec, Canada

Francois-Joseph Lapointe

Département de sciences biologiques, Faculté des arts et des sciences, Université de Montréal, Montréal, Québec, Canada
Keywords:
microbiome, research, multidisciplinary expertise, forensics
Language(s):
French, English
Abstract
The use of the human microbiome as a subject of study for forensic purposes raises a number of issues, ranging from a challenge to our traditional concept of identity to respect for privacy and the type of consent to be obtained when a microbiome sample is taken. The particular nature of this study requires the joint work of a multidisciplinary team made up of specialists in ethics, forensic science, law, microbiology, philosophy and political science.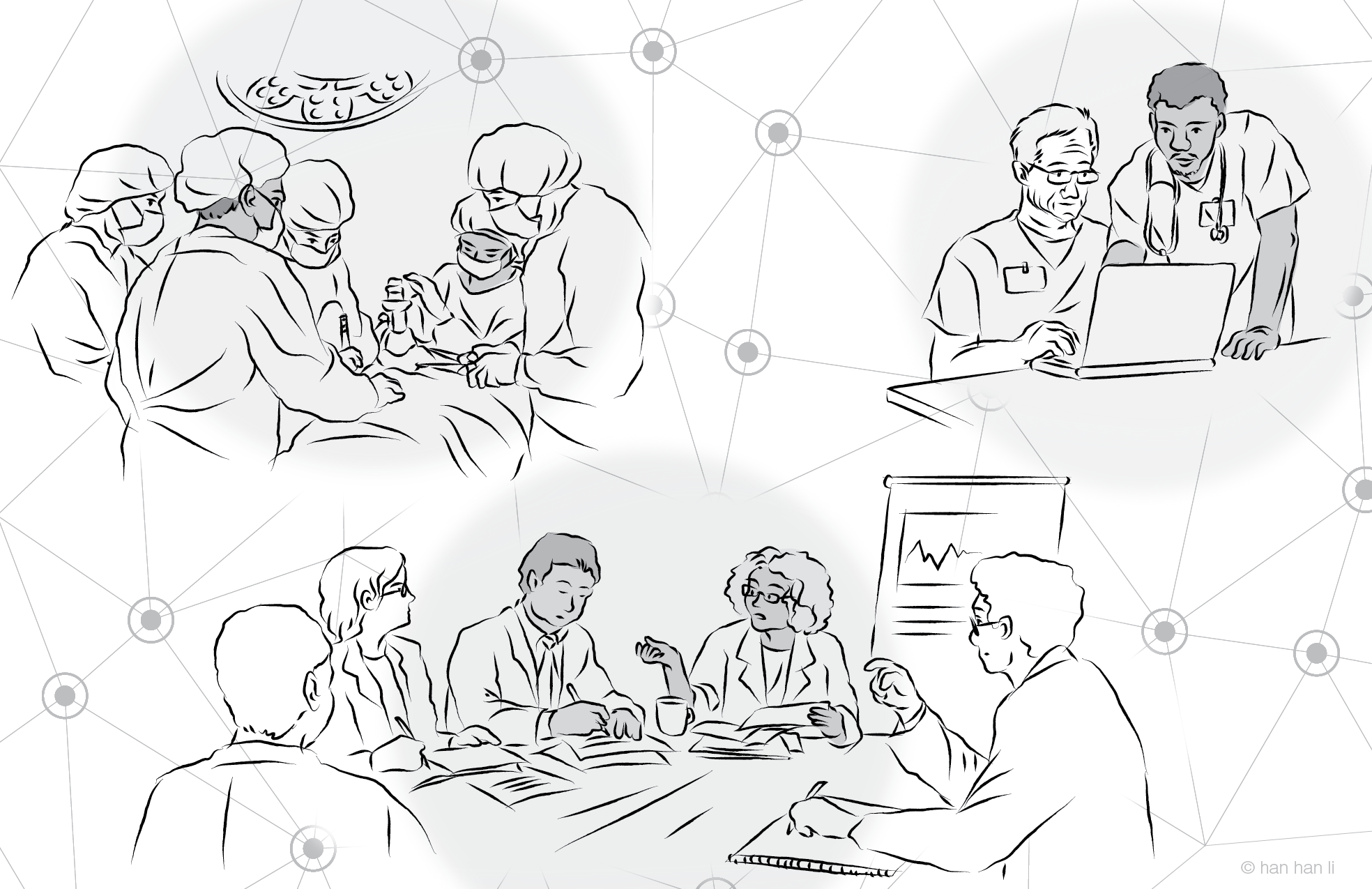 How to Cite
[1]
Affdal A, Bouchard F, Marsan C, Mermans E, Mousseau V, Ravitsky V, Rothmayr Allison C, St-Georges S, Trudel P, Lapointe F-J. When Bacteria Make the Law: Ethical, Epistemic, Legal, Political, Social and Technical Perspectives on the Use of the Human Microbiome for Legal Purposes. Can. J. Bioeth. 2023;6:152-4. https://doi.org/10.7202/1101139ar.
Section
Letter to the Editor
Copyright (c) 2023 Aliya Affdal, Frédéric Bouchard, Charles Marsan, Ely Mermans, Vincent Mousseau, Vardit Ravitsky, Christine Rothmayr Allison, Simon St-Georges, Pierre Trudel, Francois-Joseph Lapointe
This work is licensed under a Creative Commons Attribution 4.0 International License.
The Canadian Journal of Bioethics applies the Creative Commons Attribution 4.0 International License to all its publications. Authors therefore retain copyright of their publication, e.g., they can reuse their publication, link to it on their home page or institutional website, deposit a PDF in a public repository. However, the authors allow anyone to download, reuse, reprint, modify, distribute, and/or copy their publication, so long as the original authors and source are cited.