Operationalizing Equity in Surgical Prioritization
Kayla Wiebe

Department of Philosophy, University of Toronto; Department of Perioperative Services, The Hospital for Sick Children, Toronto, Ontario, Canada

https://orcid.org/0000-0002-9034-8566

Simon Kelley

Department of Perioperative Services, The Hospital for Sick Children, Toronto, Ontario, Canada

https://orcid.org/0000-0001-8458-2033

Annie Fecteau

Department of Surgery, The Hospital for Sick Children, Toronto, Ontario, Canada

https://orcid.org/0000-0001-7458-6145

Mark Levine

Department of Anesthesia, The Hospital for Sick Children, Toronto, Ontario, Canada

Iram Blajchman

Family and Child Centered Care Advisory Committee, The Hospital for Sick Children, Toronto, Ontario, Canada

https://orcid.org/0009-0007-9391-3990

Randi Zlotnik Shaul

Department of Bioethics, The Hospital for Sick Children, Toronto, Ontario, Canada

https://orcid.org/0000-0003-3078-8989

Roxanne Kirsch

Department of Bioethics & Department of Critical Care Medicine, The Hospital for Sick Children, Toronto, Ontario, Canada

https://orcid.org/0000-0002-4940-8256
Keywords:
prioritization, health equity, resource allocation, rationing, distributive justice, organizational ethics
Abstract
The allocation of critical care resources and triaging patients garnered a great deal of attention during the COVID-19 pandemic, but there is a paucity of guidance regarding the ethical aspects of resource allocation and patient prioritization in 'normal' circumstances for Canadian healthcare systems. One context where allocation and prioritization decisions are required are surgical waitlists, which have been globally exacerbated due to the COVID-19 pandemic. In this paper, we detail the process used to develop an ethics framework to support prioritization for elective surgery at The Hospital for Sick Children, Toronto, a tertiary pediatric hospital. Our goal was to provide guidance for the more value-laden aspects of prioritization, particularly when clinical urgency alone is insufficient to dictate priority. With this goal in mind, we worked to capture familial, relational, and equity considerations. As part of our institution's concerted efforts to ethically and effectively address our surgical backlog, an ethics working group was formed comprising clinicians from surgery, anesthesiology, intensive care, a hospital bioethicist, a parent advisor, and an academic bioethics researcher. A reflective equilibrium process was used to develop an ethics framework. To this end, the same methodology was used to create a support for patient prioritization that identifies clinically and morally relevant factors for prioritization among medically similar surgical cases, with a substantive goal being to identify and redress health inequities in surgical prioritization, inasmuch as this is possible. While further steps are needed to validate several aspects of the framework, our research suggests that an ethics framework grounded in the practical realities of hospital operations provides consistency, transparency, and needed support for decisions that are often left to individual clinicians, as well as an opportunity to reflect upon the presence of health inequities in all domains of healthcare delivery.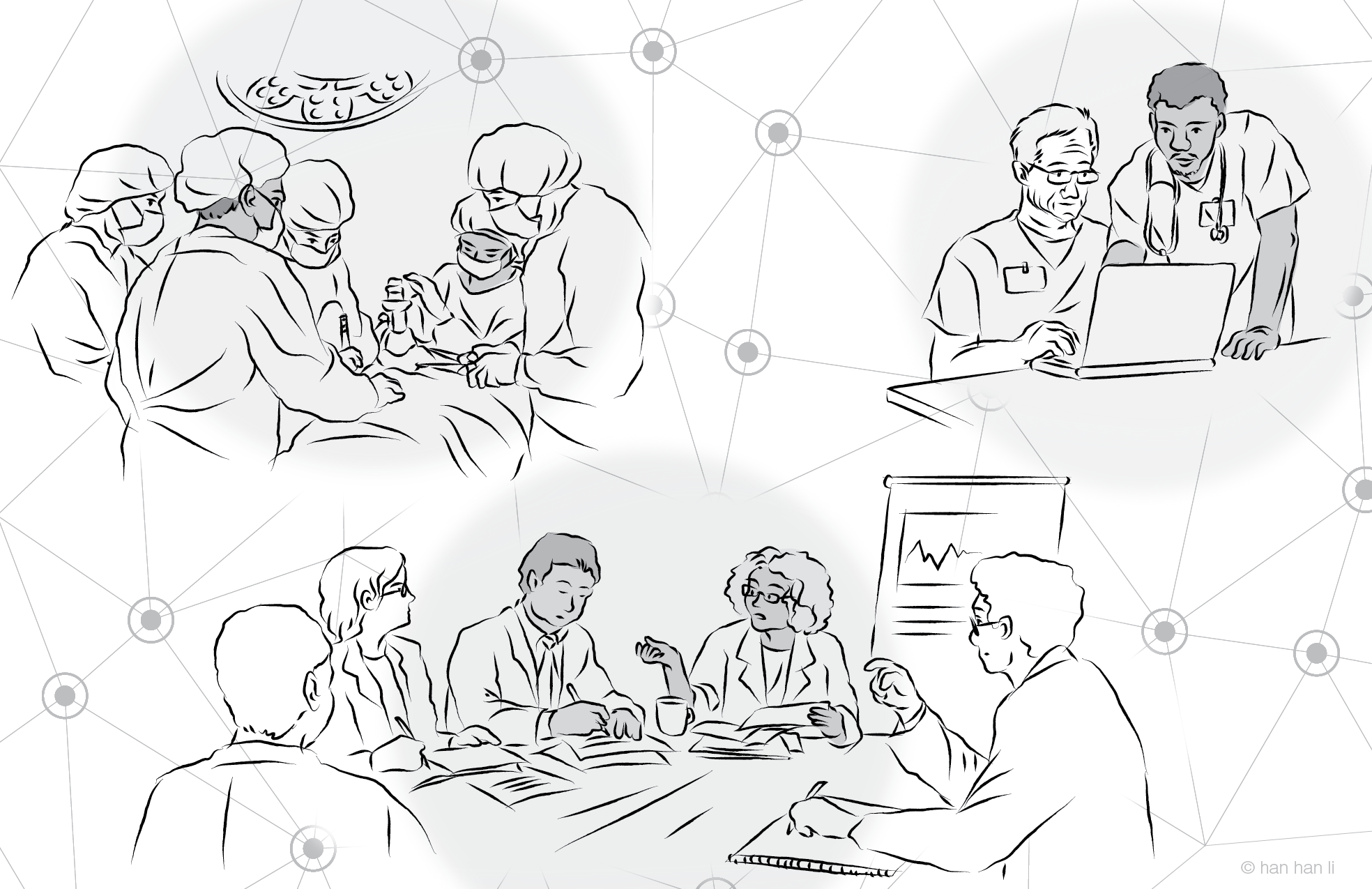 How to Cite
[1]
Wiebe K, Kelley S, Fecteau A, Levine M, Blajchman I, Zlotnik Shaul R, Kirsch R. Operationalizing Equity in Surgical Prioritization. Can. J. Bioeth. 2023;6:11-9. https://doi.org/10.7202/1101124ar.
Copyright (c) 2023 Kayla Wiebe, Simon Kelley, Annie Fecteau, Mark Levine, Iram Blajchman, Randi Zlotnik Shaul, Roxanne Kirsch
This work is licensed under a Creative Commons Attribution 4.0 International License.
The Canadian Journal of Bioethics applies the Creative Commons Attribution 4.0 International License to all its publications. Authors therefore retain copyright of their publication, e.g., they can reuse their publication, link to it on their home page or institutional website, deposit a PDF in a public repository. However, the authors allow anyone to download, reuse, reprint, modify, distribute, and/or copy their publication, so long as the original authors and source are cited.